If you live in Wales, or if you are planning a trip to Wales with kids, then you are going to love my Wales printable activities for kids.
Keep the kids happy and entertained at home, on the road, or in the hotel/caravan with these activity books, word searches and crosswords, and mazes.
Join the Facebook group now and start getting more ideas for Wales days out and family holidays. Don't forget to subscribe to my newsletter for the latest blog posts and more printables.
Free Wales Activity Book
I've created a fun, printable Wales activity book for kids. Designed for 6-12-year-olds, and packed with mazes, word searches, colouring pages, and more, it is the perfect printable for an adventure in Wales or for a Welsh-themed day at home.
Find out more and get your copy of my Wales activity book for kids.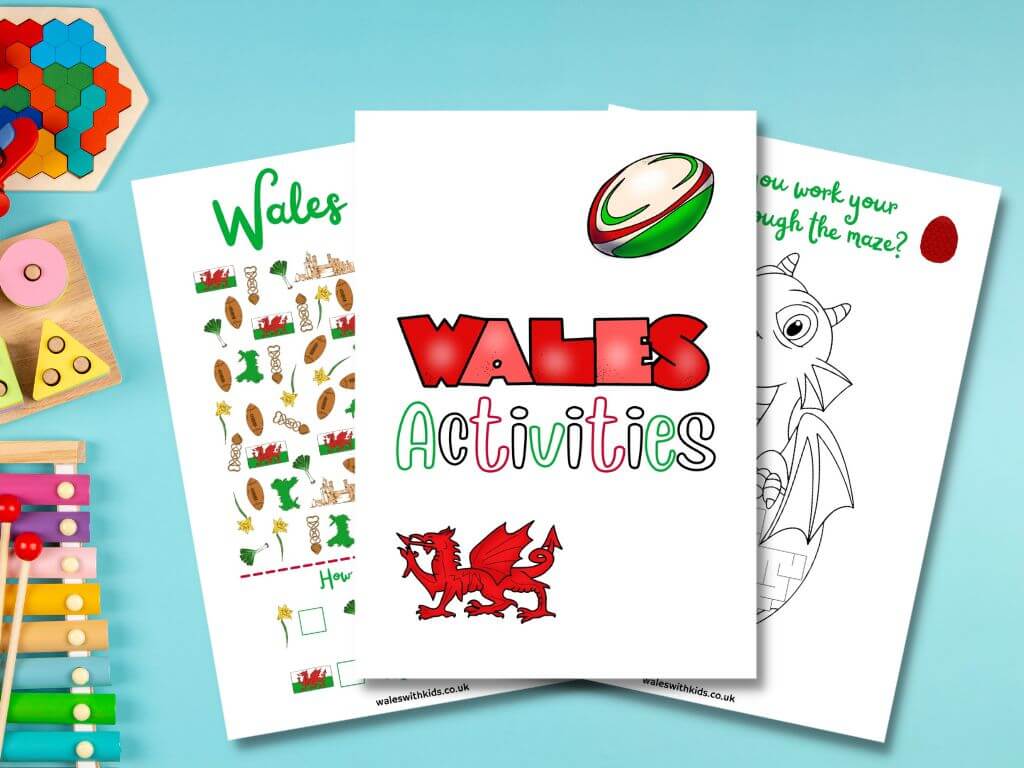 Wales Quiz
Discover more about Wales with my fun facts about Wales for kids and then test your knowledge by taking my Wales quiz.
Download my Wales quiz for kids for a fun games night at home or to enjoy during your visit to Wales as a family.
Wales Maze Sheets
Help the Welsh characters find their way through the mazes. I have three fun Wales maze puzzles for kids to download.
Download your copy of my Wales maze puzzles and get the kids to work. Click the button for the Maze you want, or download all three!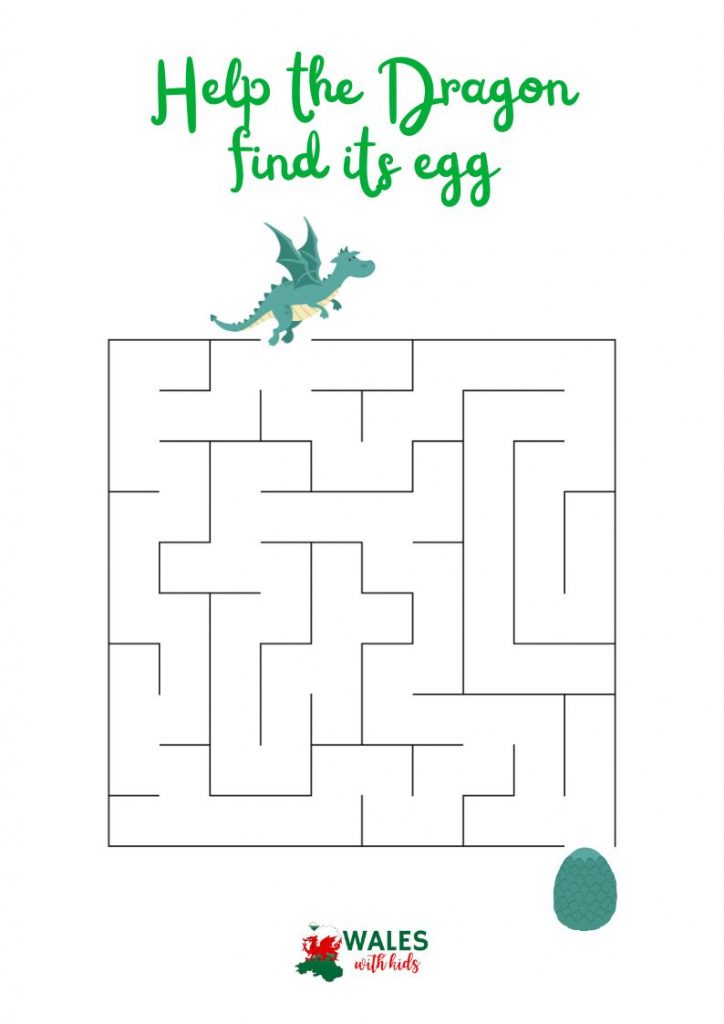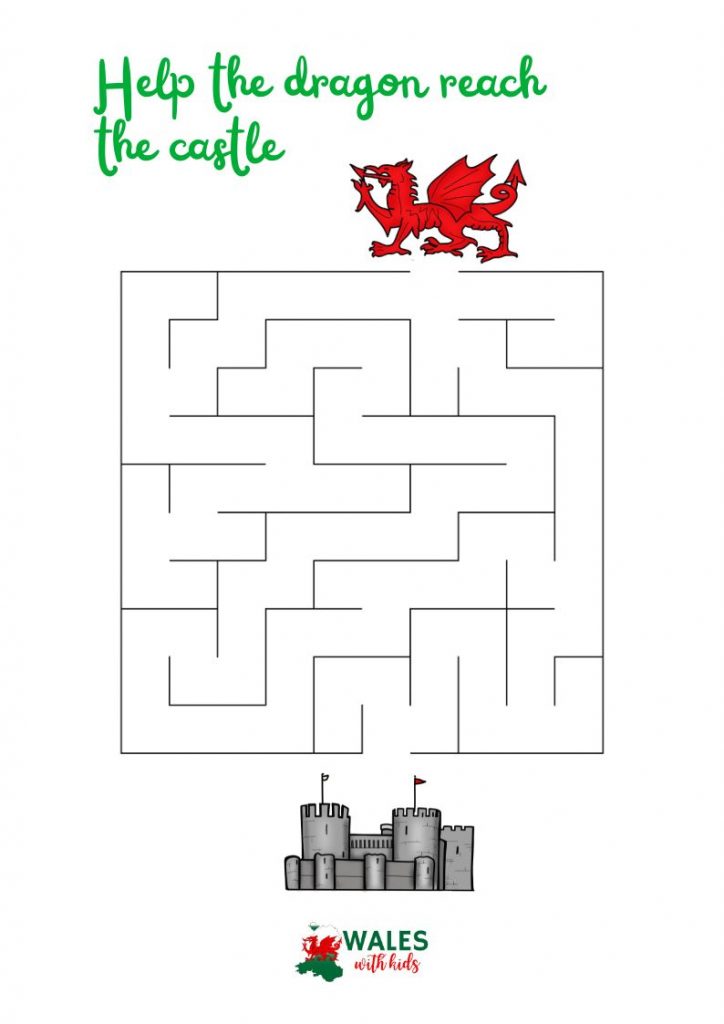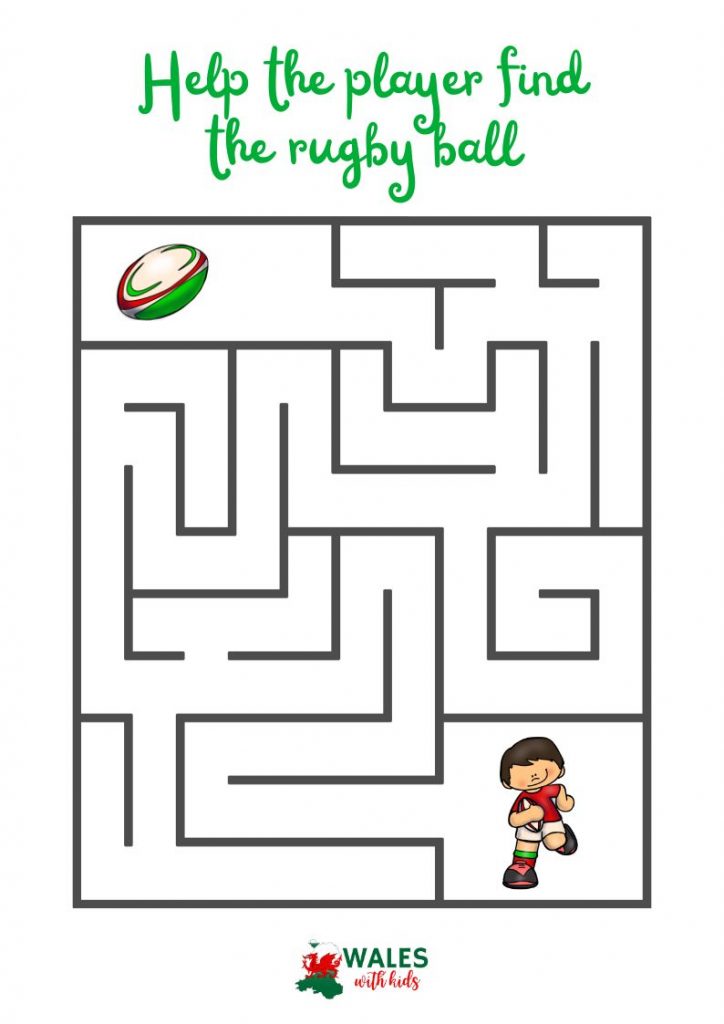 Wales Word Searches
Many kids love doing word searches just like I did as a child. My son always says "Mum, how do you find the words so fast?". Years of practice.
I've created some fun Wales word searches for kids that are easy to download and print. There are plenty to choose from including:
Click the link to find out more and to download your copy.
Wales Crossword
Why not test your knowledge even further with my Wales crosswords. There are two crosswords to choose from; famous Welsh people, and a general Wales crossword.
Find out more about my Wales crosswords and download your copies now by clicking the relevant button.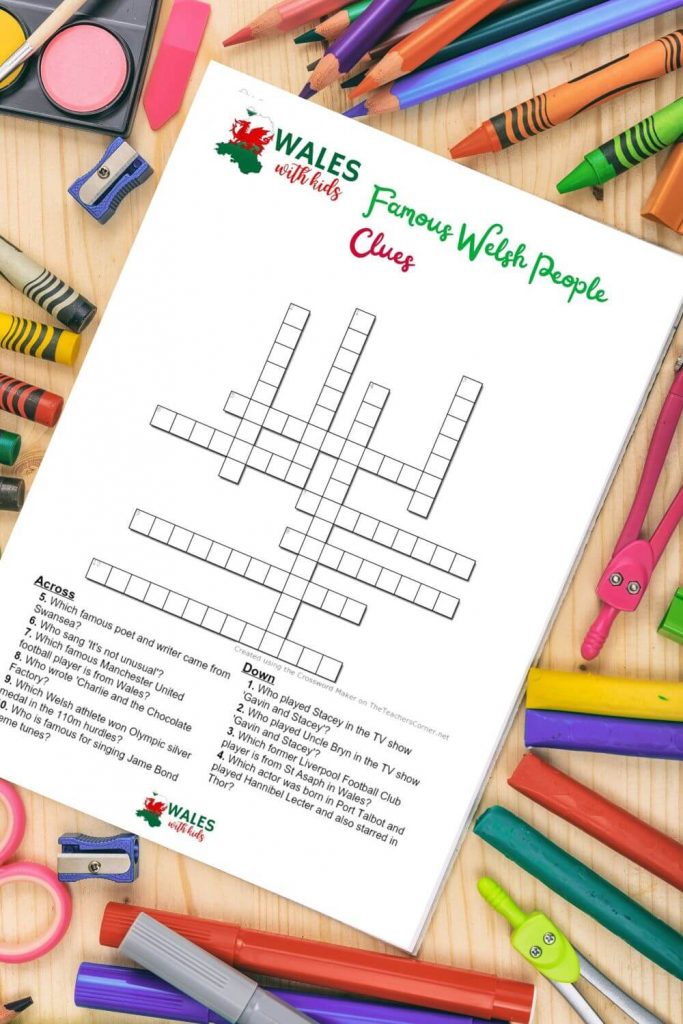 Wales Colouring Sheets
Most kids love colouring in. So, whether you are having a day at home learning about Wales, or you are preparing for an adventure in Wales as a family, download these Wales colouring pages and keep them handy for when the kids need some entertaining.
They are also ideal for rainy days at home, or rainy days in Wales if you don't fancy venturing outside. Download them and print them before you set off on your trip!
Would you like more Wales goodies and ideas delivered directly to your inbox? Then sign up to the Wales with Kids newsletter.