If, like many families, you are starting to consider your family holiday for this year, camping might be one option that is springing to mind. If so, then why not visit South Wales. There are lots of options for families looking to holiday in this part of the country and with this list of the best family-friendly camping locations in South Wales, you will be spoiled for choice for your next family holiday.
Best family-friendly camping locations in South Wales
Camping is often one of the options for many families when considering their family holidays. It is a little less stressful and can be more relaxing than perhaps the worry of jumping on a plane and being in a resort. Camping is a great way to spend time with the family, be amongst nature and wildlife, and go back to basics. Recent years have seen a big rise in people wanting to stay closer to home or in the UK because of the restrictions everyone has had to endure.
The truth is, a lot of us have rediscovered what is on our doorsteps and realised the UK has much to offer.
So why camping? Here are some of the reasons why camping is the perfect option for your staycation:
Packing up the car gives you greater flexibility than having to fit everything in within a luggage allowance set by an airline.
The holiday can be what you want it to be such as filled with activities or full of relaxation and quality time together.
It can feel like a real adventure for children.
It can be something different and might be unlike a holiday you have done before.
Each time you camp will offer a different experience.
However, while heading to Wales is often a great option for camping, you might be wondering what areas are best to visit and where to narrow down your search for the perfect camping site. South Wales is a region full of exciting camping sites perfect for families. Here are some of the things to think about when it comes to choosing the right place for you:
Think about the facilities. Some campsites will be more basic than others, so you might need to consider toilet and shower options, as well as whether you have an electric hookup. Most family-friendly campsites will give you all that you need but it is worth considering.
Glamping could be an option. If you don't have all of the camping gear but still want to see if camping is for you, then glamping could be the answer. Many campsites have pre-set-up sites ready for you to use.
Will you be close to attractions and are there lots of things to do. Depending on what you want from your trip, think about how close the site is to attractions, the local town, or the city you are staying in.
With that in mind, here are some of the best family-friendly camping locations you can find in South Wales.
Pembrokeshire
Pembrokeshire is a region in South Wales in the West, and it has something for everyone. Here you will find lovely cities, vibrant market towns, and rural villages. However, not only that, but you also have some of the best coastlines South Wales can offer, as well as fabulous countryside waiting to explore and the Pembrokeshire Coast National Park. In Pembrokeshire, there are many locations to visit. Here are some of the best locations in Pembrokeshire perfect for camping. 
Tenby
Tenby is right on the coast, but just five minutes away from all of the hustle and bustle of the seaside town, you will find one of the campsites perfect for families called Headland Escape. Ten minutes to the beach, five minutes to the local pub, and plenty of things to do in the surrounding area. At the campsite, you will also find a unique glamping experience. One of the yurts even has its own ensuite shower room. Also in Tenby, you will find:
Meadow Farm Campsite – perfect for a more back-to-basics feel at the top of the Tenby North Cliff. 
Becks Bay Camping – Another location perfect to set up your campsite and be close to the action. 
Other locations in Pembrokeshire worth considering include St. Davids, Little Haven, and Broad Haven, Milford Haven, and Newgale.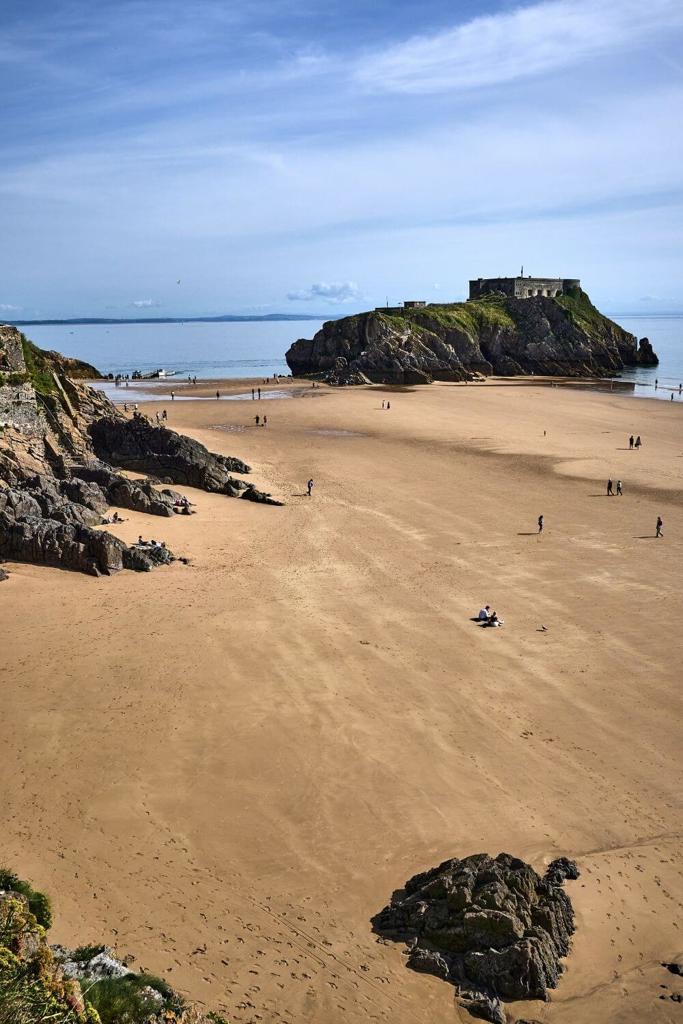 Carmarthenshire
Another great region to explore in South Wales is Carmarthenshire. Here you will find not only some lovely seaside locations perfect for the family but also some of the best-rugged countryside and rolling hills. It is the ideal location for a family that is active and ready to explore new surroundings. You will find a lovely city in Carmarthenshire, but there are smaller towns and rural villages that are off the tourist track that will give you the perfect slice of Welsh heaven. With plenty to explore here are some of the areas you could consider. 
Llandeilo
One of the best locations to go camping is heading to Llandeilo. It is a rural town in Carmarthenshire full of the countryside, walking trails, and hiking options ready for you to explore. There are also cute little streets filled with independent stores and boutique shops, as well as a selection of bars and restaurants.
A more unique holiday location for your camping trip and one to consider would be Brynhyfryd Farm. A great family-friendly spot where you have wide-open spaces and beautiful views. It is just a five-minute drive from the center of Llandeilo, and ten minutes to the famous Brecon Beacons. It is also not too far from some of the other family attractions you will find in neighbouring Pembrokeshire. Other places to consider are:
Other locations in Carmarthenshire include Newcastle Emlyn, St. Clears, and Laugharne.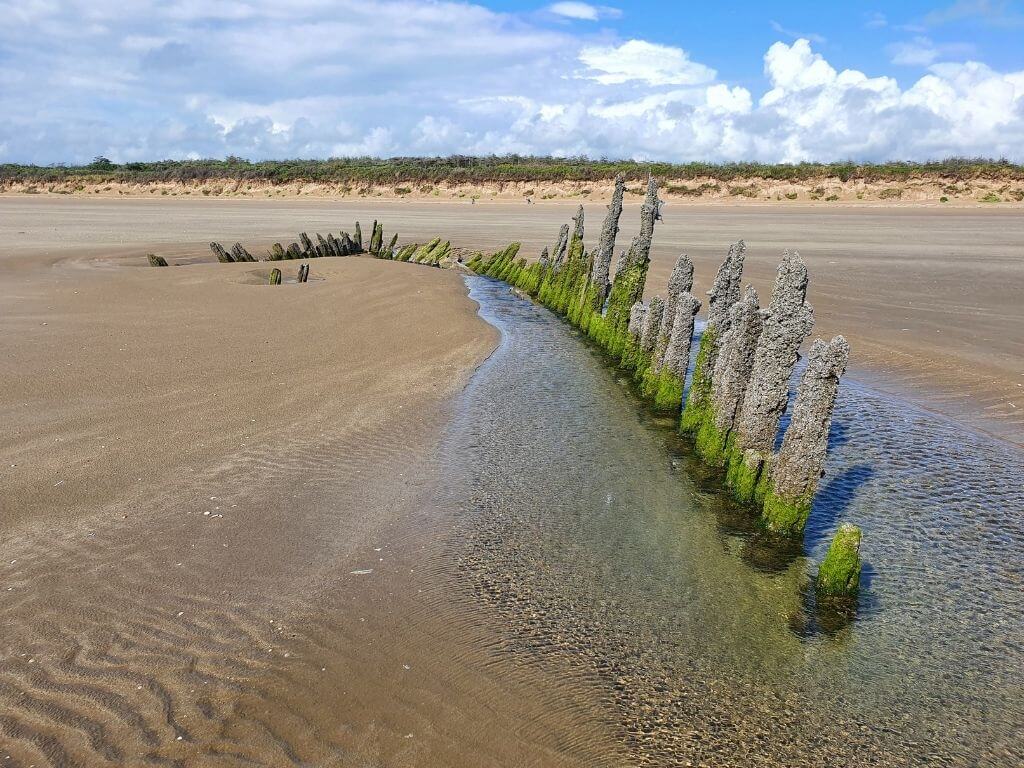 Glamorgan
Finally, the last area to consider for camping in South Wales is Glamorgan. This region has much to offer families and is on the South Coast. Here you will find plenty of coastal areas as well as countryside escapes that are perfect for families to spend a camping trip.
The largest town is Barry, which of course has Barry Island. There are also lots of other towns and villages to explore in the region. With lots to see and do, here is a breakdown to help you choose the right location.
Barry
Barry is the largest town in Glamorgan and was made famous thanks to the BBC sitcom Gavin and Stacey. There is also Barry Island which has everything you would expect from a wonderful seaside escape. Here you can do some of the traditional activities like heading to the arcades, enjoying fish and chips by the sea, rock pooling, and crabbing.
One of the best campsites in the area is Happy Jakes Touring Park. It is ideal for caravans but also for tents and camping, it is a great location only a short distance away from some of the fabulous beaches and the fun that can be had at Barry Island. Other sites include:
Other locations in Glamorgan perfect to consider include Llantwit Major, Cardiff, and Penarth.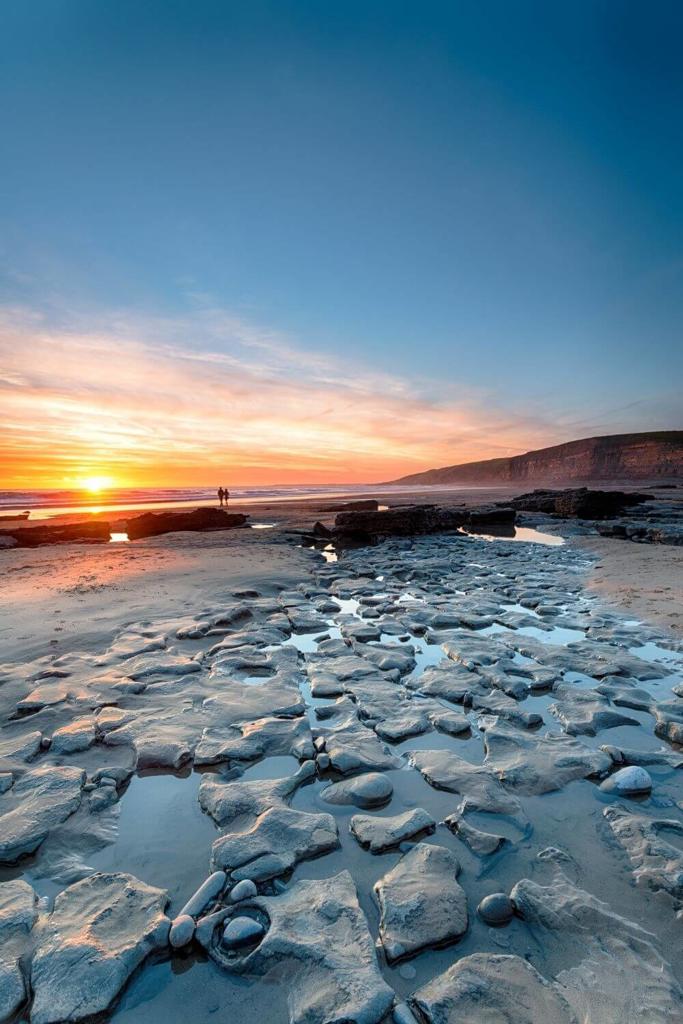 Hopefully, this has given you some ideas on some of the best family-friendly camping locations to consider in South Wales. Whether you are looking for camping or glamping options in South Wales, there are lots of options around these family-friendly camping locations to choose from. Where will you be heading on your next Welsh getaway?