Forests can be a great place to take the kids for some outdoor adventures. But if are looking for the best forests Wales can offer families, then you're in luck. Here are my picks for the best forests in Wales to visit with kids to ensure a great time in nature with the family.
Best Forests in Wales to Visit with Kids
Whether you are based in North or South Wales, if you have been wondering "what are the best forests near me to take the kids to", then you are going to love my pick of family-friendly Welsh forests. From forests in Snowdonia National Park, other forests in North Wales, forests near Caerphilly and Port Talbot and more, these are the best forests in Wales to visit with kids.
Forests in North Wales
North Wales is such a vast area with rugged countryside, beautiful coastlines, and quaint towns and villages. There are some incredible areas to explore and some fabulous forests that are perfect for families. Finding forests near you is not always easy, so I wanted to share with you some of the forests in North Wales that you could visit with kids. Whether you are looking for hiking opportunities, bike trails, or you just love to explore the woodlands with your family, here are some of the best forests to visit in North Wales.
Plas Tan y Bwlch Gardens
Location – Snowdonia National Park, Maentwrog, Blaenau Ffestiniog, LL41 3YU
Plas Tan y Bwlch is in the heart of the Snowdonia National Park, so it is no surprise that this is a place of outstanding natural beauty.
Within the grounds, there is an incredible forest to explore that is shaded and informal, making it perfect for a summer day out with kids.
Also, at Plas Tan y Bwlch, you will find the main building that you can enjoy as well as stunning views in all directions from the viewing platform. There are also formal gardens, a water garden, and a pond, and the largely shaded gardens are covered by trees that are hundreds of years old. A lovely, quiet location for you to enjoy with your family.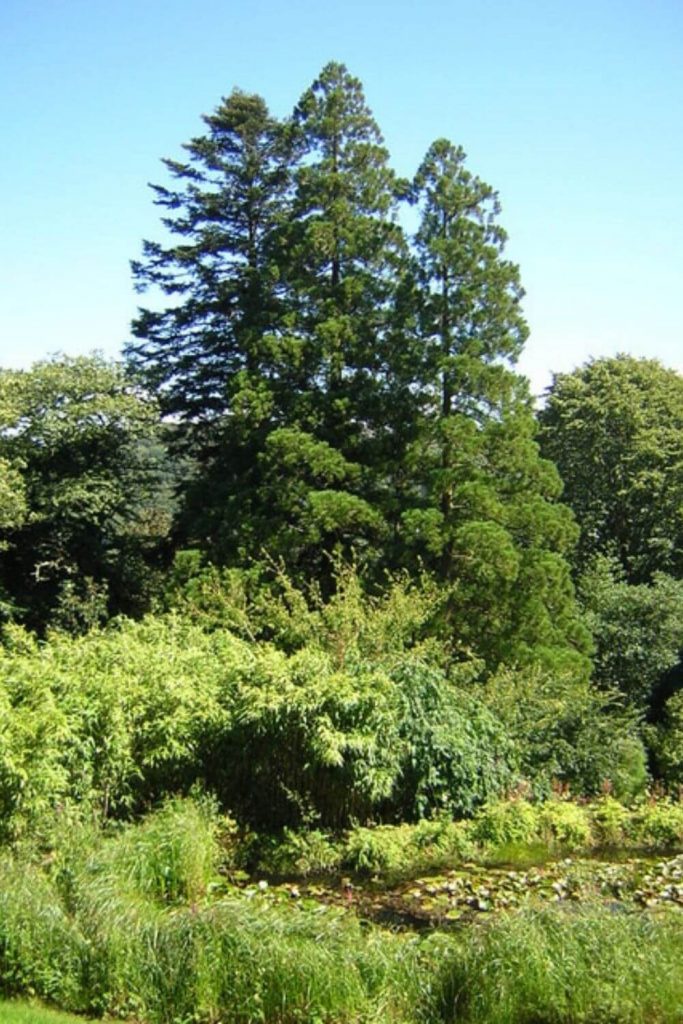 Newborough Forest
Location – Llanfairpwllgwyngyll, Anglesey
This is one of the finest examples of a Welsh forest. Newborough Forest not only has incredible woodlands, walking trails, and a nature reserve to explore, but you also have some of the most natural sand dunes that you can find in Wales.
The dunes, coastal marshes, and the rocks among the shores have been shaped over hundreds of years, and while this is a highlight of Newborough Forest, it is the forest itself that brings back families year after year.
The Corsican pine trees that were planted here back in 1947 provide the timber to stabilise the everchanging dunes. This is a great location for all the family.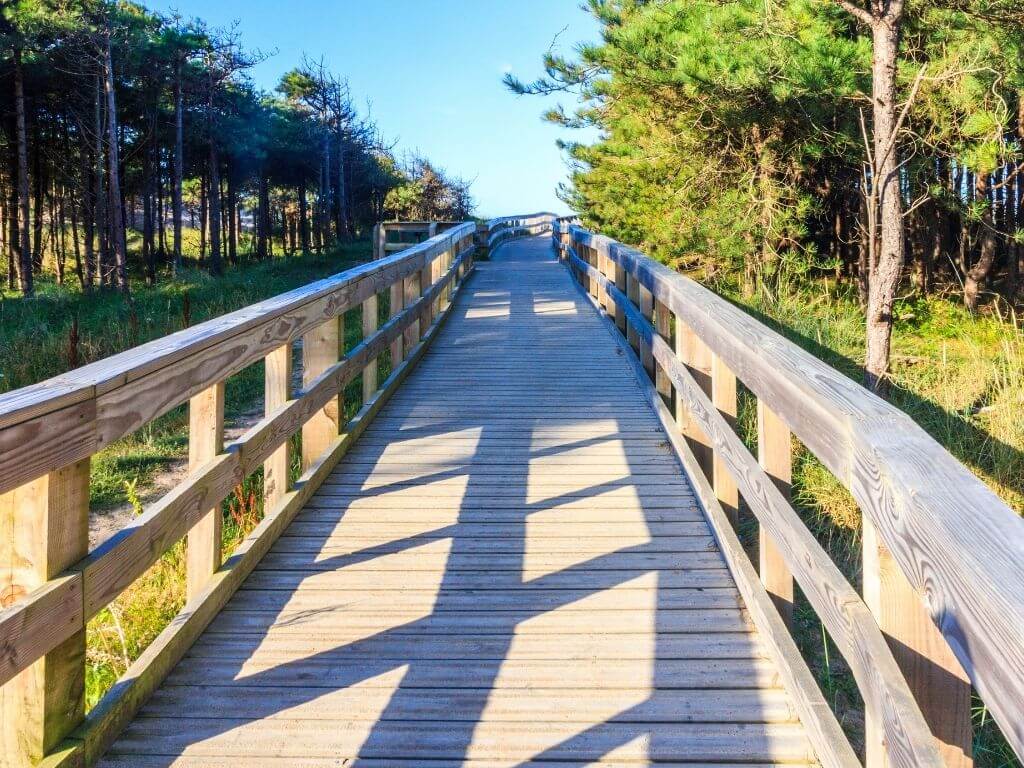 Gwydir Forest
Location – Holyhead Rd, Betws-y-Coed LL24 0AA
One of the prettiest villages in North Wales, Betws-y-Coed has a lot going for it. But surrounding this pretty location is Gwydir Forest.
Here you will find plenty of walking trails to explore, but if you are a fan of mountain biking or getting out on your bike in general, then there are also dedicated bike trails separate from the walking trails and these can provide the exhilaration that you might be looking for.
However, the forest has lots to see and do, and the walking trails are easily marked and have gentle trails catering to smaller children right through to hiking experts. This and more makes it easily one of the best forests in Wales.
Coed y Brenin Forest Park
Location –  Dolgefeiliau, Dolgellau, Gwynedd, LL40 2HZ
Coed y Brenin is one of the best locations to visit if you and the family enjoy mountain biking. There are some incredible purpose-built trails perfect for all abilities when biking.
However, the woodlands themselves are also beautiful and wonderful to explore on foot. Ideal for any member of the family, this is a gem of a location when it comes to looking for forests in North Wales.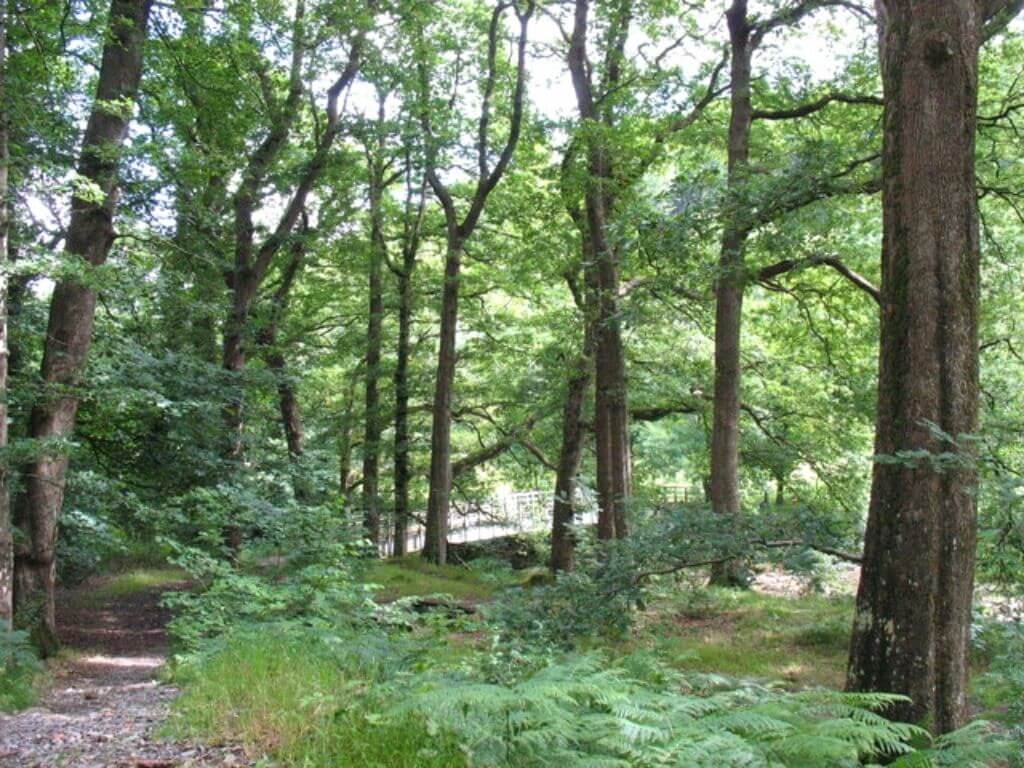 Nercwys Forest
Location – Nercwys, Mold, CH7 4BW
This is a woodland that is full of history, with heritage features tucked away among the trees. With a dedicated trail for walkers and for bikers, everyone can enjoy the surroundings at their own leisure.
The wooded area is an excellent area to discover and observe natural wildlife and is a lovely place to take the family. It might be one of the smaller forests in North Wales, but it certainly makes up for it in beauty and nature activities.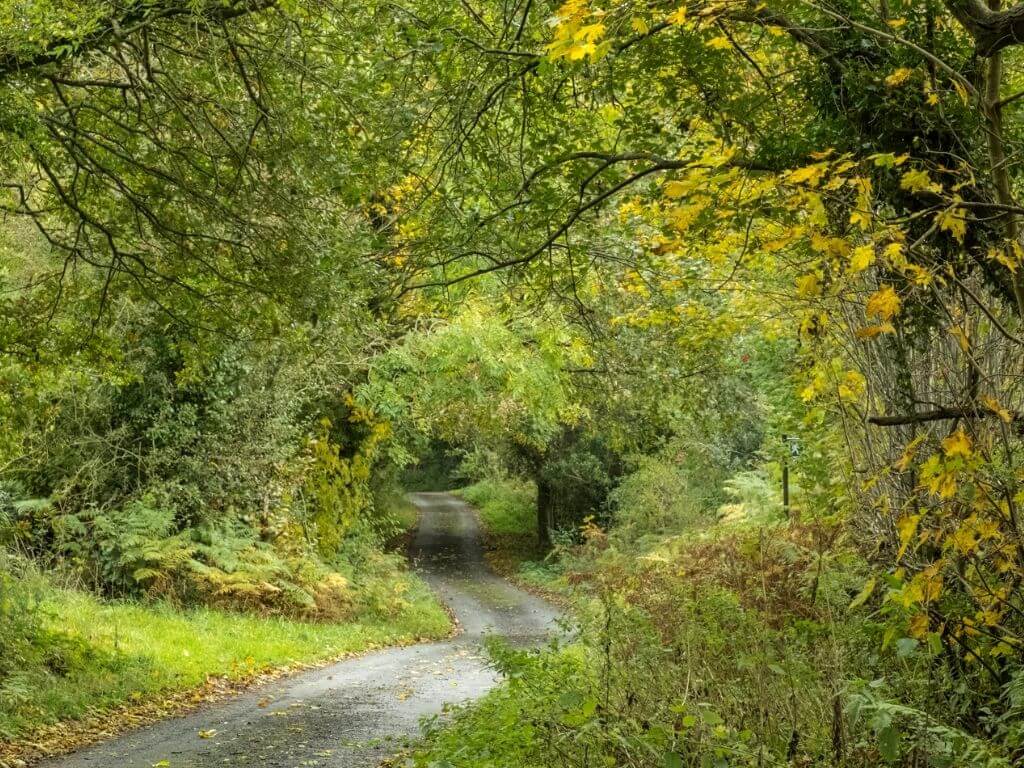 Maes Y Pant / Marford Quarry
Location – Pant Ln, Gresford, Wrexham, LL12 8HB
This former quarry is an attractive wooded area filled with plenty of areas to discover and explore with the family. With lots of nature to discover and walking trails to enjoy, it is another smaller forest in North Wales but certainly packs a punch.
The quarry is evident as you explore the wood, but the trees have since taken over it. What it does do is make for a picturesque landscape that offers something a little different than some of the other forests you may visit in North Wales.
The forest covers 72 acres between the village of Gresford and Marford near Wrexham and is a great place to visit whether you like walking, cycling, mountain biking, or are just looking for somewhere to walk the dog with the kids.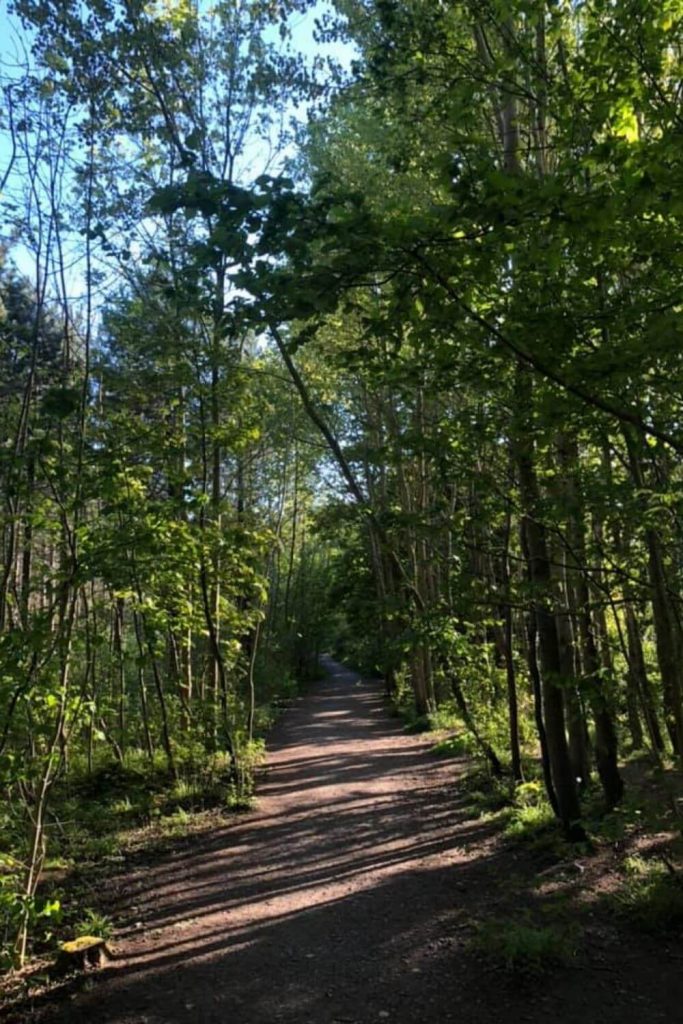 Forests in South Wales
South Wales is home to the capital of Wales and boasts some of the best beaches and coastline in Wales. Not only that but there are some fascinating towns and villages to explore, as well as areas of outstanding beauty. So, it shouldn't be a surprise that South Wales is also home to some of the best forests in Wales. These forests will give you the chance to enjoy treks and trails, hiking opportunities as well as the chance to explore the woodlands with your family. Without further ado, here are some of the best forests in South Wales that you can explore.
Penllergare Valley Woods
Location – Penllergaer, Swansea, SA4 9GS
This forest, located just off the M4, has a few different features to it. Over 100 hectares with two lakes, gardens, and seven miles of peaceful woodland walks, visitors can explore with their family while being outdoors and enjoying nature.
There is a lot of nature to discover here, and the natural habitats are perfect for vegetative and physical wildlife that are out of this world. It is close to the city centre, and not difficult to find making it a great option if you are in the area.
There is also a spectacular waterfall to find along some of the wood treks following the River Llan. Penllergare Valley Woods is a great option to consider when looking for forests in South Wales.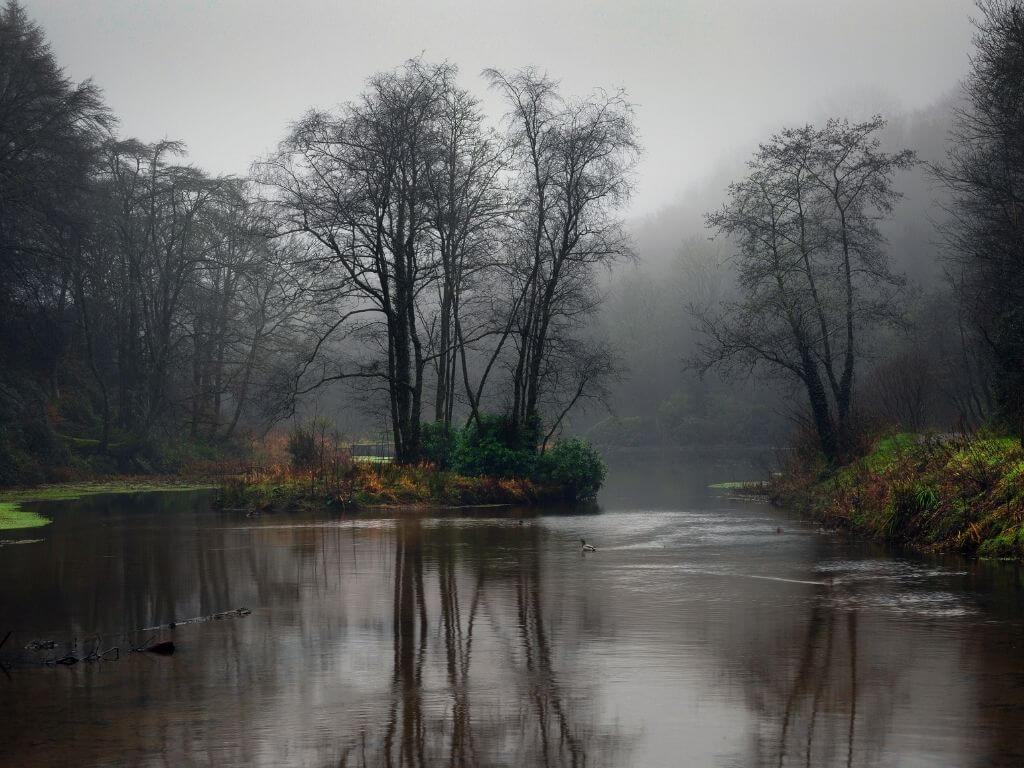 Cwmcarn Forest
Location – Cwmcarn Forest Dr, Newport, NP11 7FA
Cwmcarn Forest is a great forest to visit with your family. Not only are there dedicated walking trails that you can enjoy and are suitable for all ages, but they are also clearly marked so you know where to go. There are also walking trails and a relatively new forest drive for those who don't want to leave the car to set out on foot or bike.
There is also have a lovely play area for children, as well as lots of seating areas where you can enjoy the surroundings. An added benefit of this location is that they have onsite glamping pods which would make for the perfect weekend escape.
You can even enjoy the onsite cafe while taking in the beautiful scenery. When looking for forests in Wales this is one of the ones that you know the whole family will enjoy.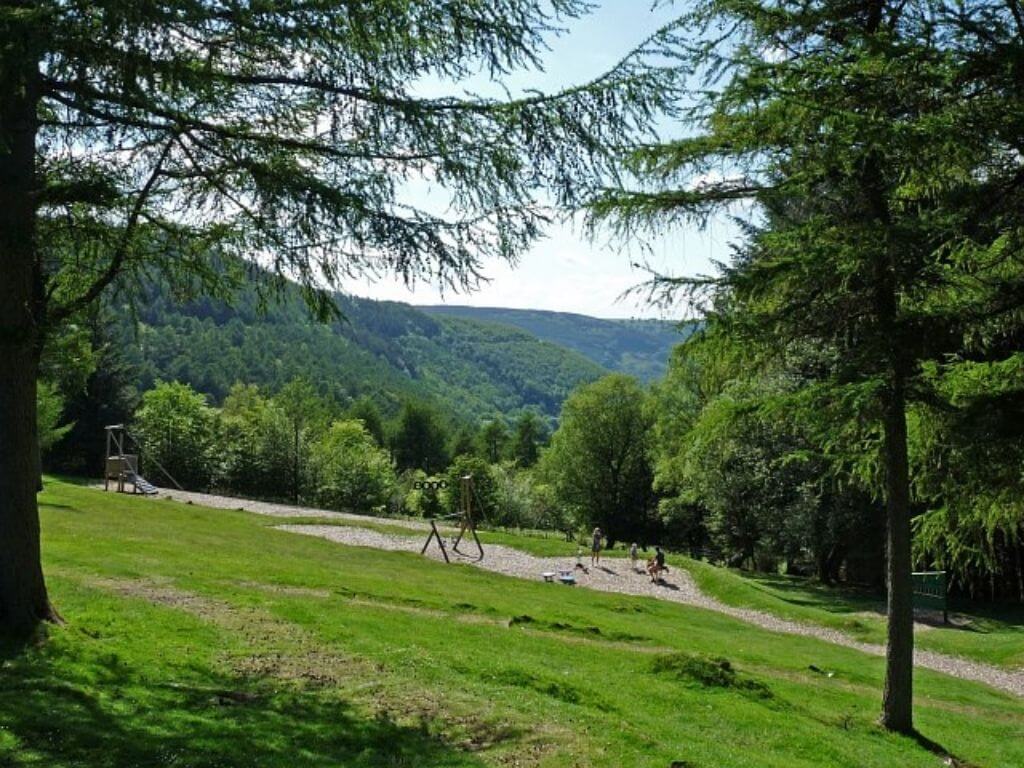 Wentwood Forest
Location – Unnamed Road, Caldicot, NP26 3BA
This is a beautiful location that gives off stunning views of the Severn Estuary and was once part of the hunting grounds of nearby Chepstow Castle.
It offers a diverse habitat for all sorts of wildlife, making it a lovely location to stop and take in some of nature's finest acts. There is an array of different types of trees here, making it a picturesque forest and woodland area to explore.
You will find walking trails clearly marked so you can enjoy the area in all its glory. Wentwood Forest is a lovely spot to consider if you happen to be in the Chepstow area and are looking for an outdoor place to visit with kids.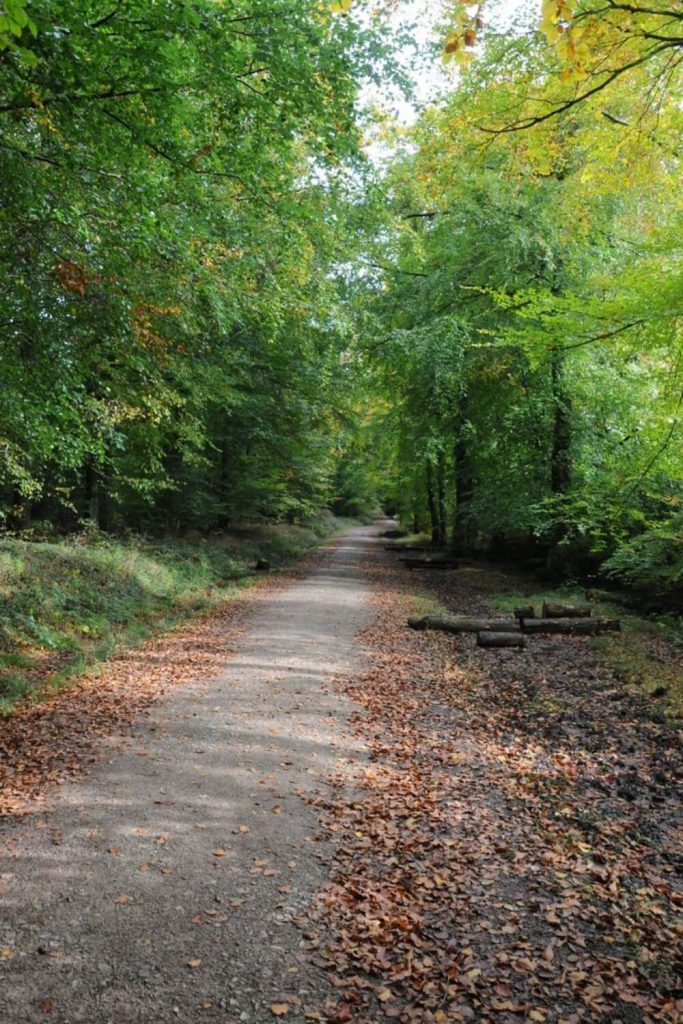 Fforest Fawr
Location – Caerphilly, CF83 1NG
This wooded area is near Castell Coch, which is one of the most beautiful and picturesque castles in Wales. For families, this woodland offers a sculpture trail. This is where you can spot some amazing sculptures that have been crafted in the forest.
There are other walking trails that have been clearly marked so that you can make the most of your trip here, including one that leads to Castell Coch itself. Spring is a great time to visit here as there are patches of bluebells, making it perfect for picture opportunities.
The woodland is also frequently used as a filming location. It is a great place to visit that the whole family will enjoy.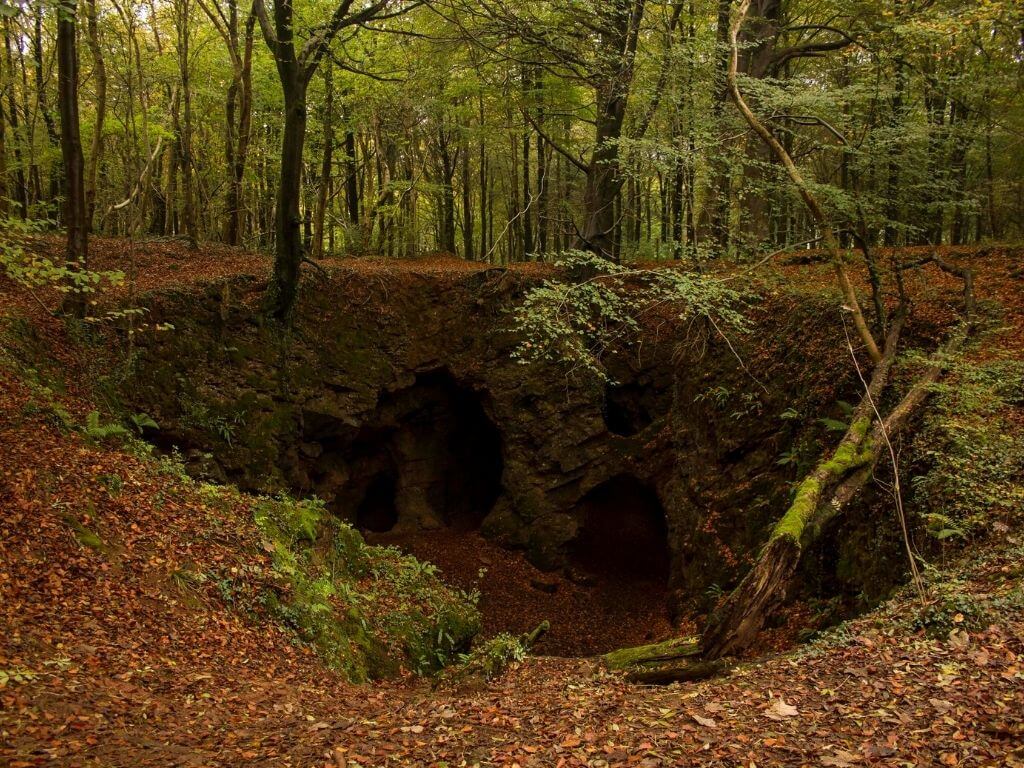 Afan Forest Park
Location – Port Talbot, SA13 3HG
This is one of the UK's iconic mountain biking areas covering 48-square-miles, Afan Forest Park is one of the best places to visit in South Wales for outdoor lovers.
The woodland offers the perfect escape for adrenalin-fuelled trips with the family. Purposely created back in the 1970s, it was a former coal-mining region. Now you will find excellent woodland that is a diverse habitat for all sorts of wildlife.
You will also find incredible trails for biking, as well as also lots of areas that you can explore on foot. With a bike shop and other facilities, Afan Forest Park is a lovely place for the more adventurous families.
Llantrisant Forest
Location – Llanharan, Grid Reference: ST021843
This is a fantastic woodland which is very ancient in parts, making it feel like a traditional forest and one that has stood the test of time.
A perfect location for families to explore and walk through, Llantrisant Forest is a lovely location to visit if you want to just wander and make your own way, rather than having to follow specific trails. This is a more relaxing forest to visit that is perfect for any family, young and old.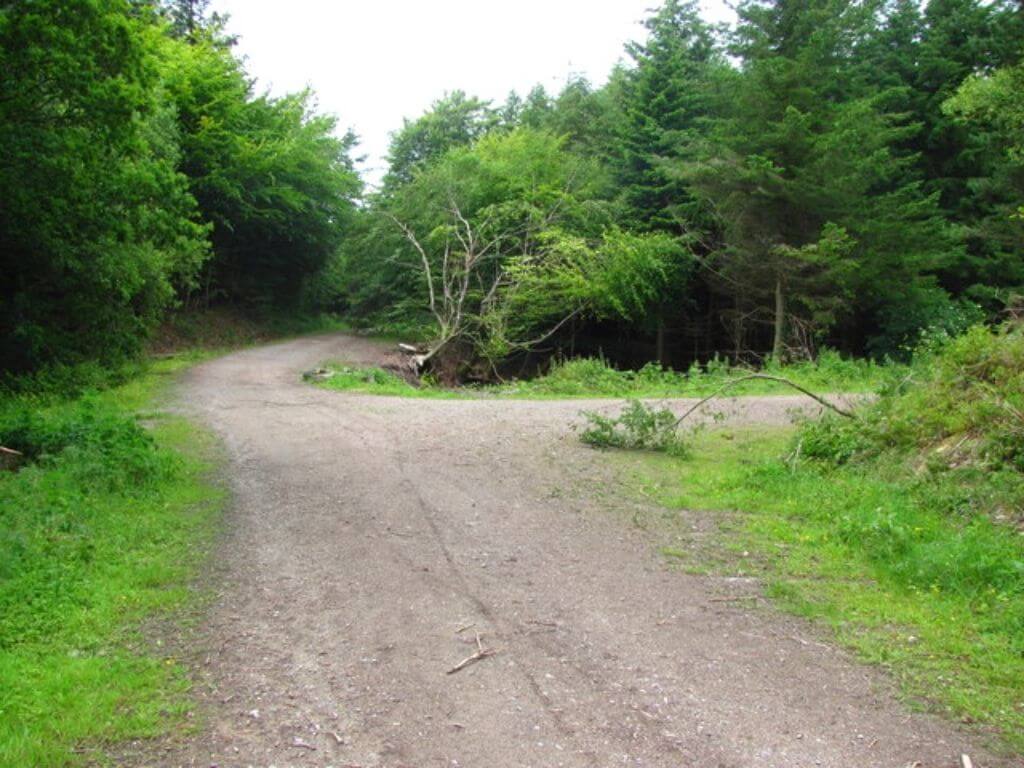 The spirit of Llynfi Woodland
Location – Maesteg, CF34 0LQ
Finally, a little mention of this very recent community project near Bridgend. It has been running for the past ten years where the community is transforming a space into an enchanting community woodland.
A former Coegnant Colliery and Maesteg Washery Site, it was left as an abandoned hill and not doing much until the community decided to put the space to better use. It is an ongoing project, but well worth visiting.
More information. Visit their Facebook page here.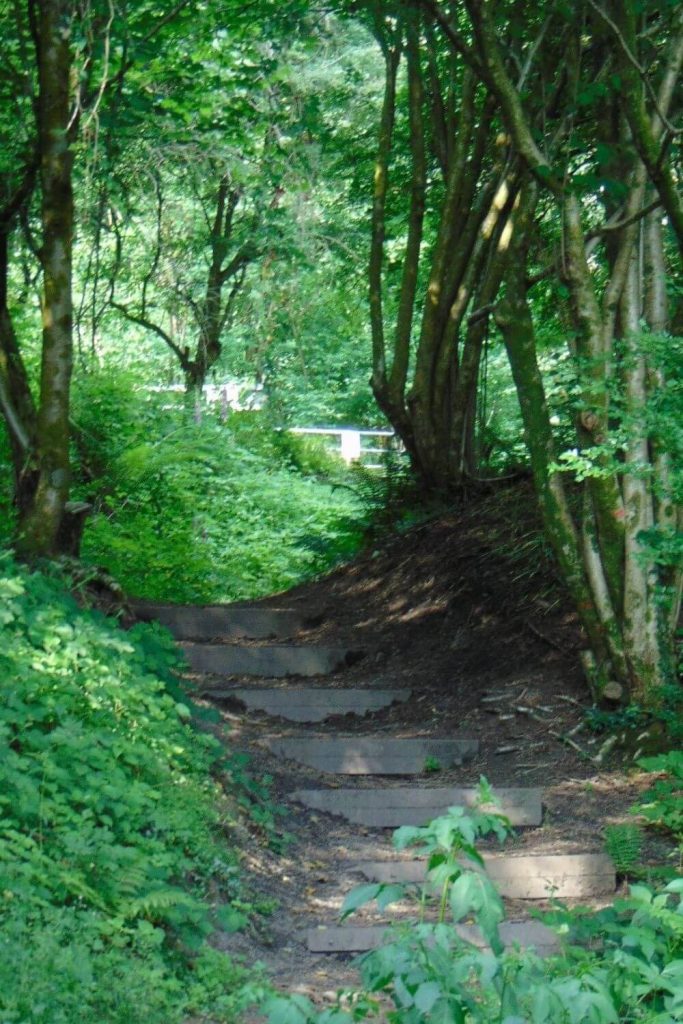 So, if you have been looking for some of the best forests in Wales to visit with kids, hopefully, you've discovered some close to you (or where you will be visiting) to help you plan a day outdoors and closer to nature as a family.