Travel has taken on a new form in the last year or two, and as a result, staycations are fast becoming a popular choice for families who don't want to chance to go abroad, or for those who can't for whatever reason. So, if you are looking to stay closer to home, here are some ideas for the best staycation locations in South Wales.
Wales has fast become a great location to consider when it comes to a staycation. Whether you are an avid walker or hiker and love to be out in the countryside or want to relax on white sandy beaches and frolic in the sea, when it comes to staycations, Wales is a location that has something for everyone.
However, choosing where to go can often leave you in a predicament. South Wales is a part of the country that has a lot to offer. Beautiful coastlines, some of the best picturesque views and scenery, and of course, the capital city. But choosing the right staycation Wales location within the region is often where people have trouble.
With so many places to choose from, which is going to be right for you? With that in mind, here are some of the best locations in South Wales for a staycation.
Best Staycation Locations in South Wales
If you've decided to choose to holiday in the UK and have been toying with the idea of heading to Wales but aren't sure whether to choose North Wales or South Wales, then this list of places to go in Wales in the southern half of the country will help you narrow down your list.
Cardiff
When it comes to locations in South Wales for staycations in Wales, we have to start with the capital city of Wales, Cardiff. This bustling city has plenty to offer those who choose to visit.
Cardiff Bay is a lovely location if you are looking for fabulous bars and restaurants, and the city itself is full of shops and boutique stores where you can spend your day wandering the streets and sightseeing.
In the capital, there is also Cardiff Castle, which is an excellent place to visit for couples and families alike. On the outskirts of the city, you will find St Fagan's, a brilliant outdoor living museum. Indoor things to do include the Red Dragon Centre, Techniquest for those visiting with kids, and the National Museum Cardiff.
Cardiff is a compact city, bursting at the seams with exciting things to do. You can stay in one of the many hotels in the city centre or choose to stay outside of the hustle and bustle in a cottage or Airbnb option. Cardiff is a great location for your weekend break, or as a starting point when exploring more of what South Wales has to offer.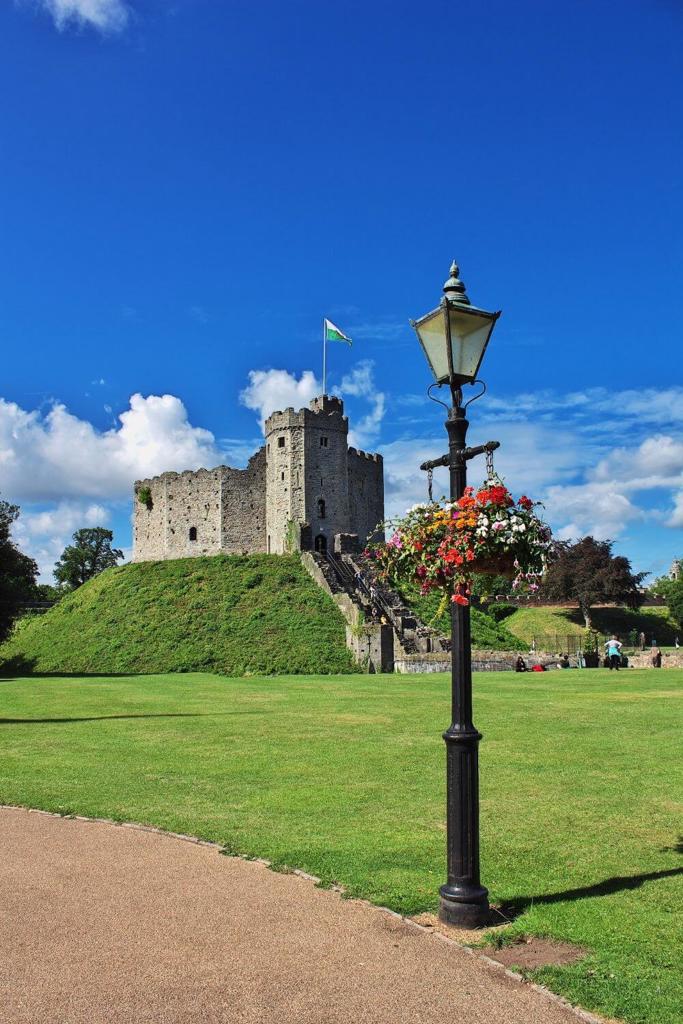 Barry
Barry is a town that is on the South coast of Wales and is the ideal location if you are looking for a Wales staycation by the sea.
Made famous by the sitcom Gavin and Stacey, Barry as a town and also the seaside resort of Barry Island can give you that traditional seaside holiday and charm. With the pleasure beach perfect for little and big thrill-seekers, arcades, and traditional seaside activities like rock pooling and crabbing, Barry and Barry Island would be the ideal location for your staycation this year.
With plenty of places to visit, things to do and see, you are spoiled for choice. You could stay in accommodation or choose a caravan or camping option, you will find something to suit whatever holiday you are hoping for. And with its close proximity to the capital, you can enjoy a seaside staycation in Wales as well as enjoying all the city has to offer.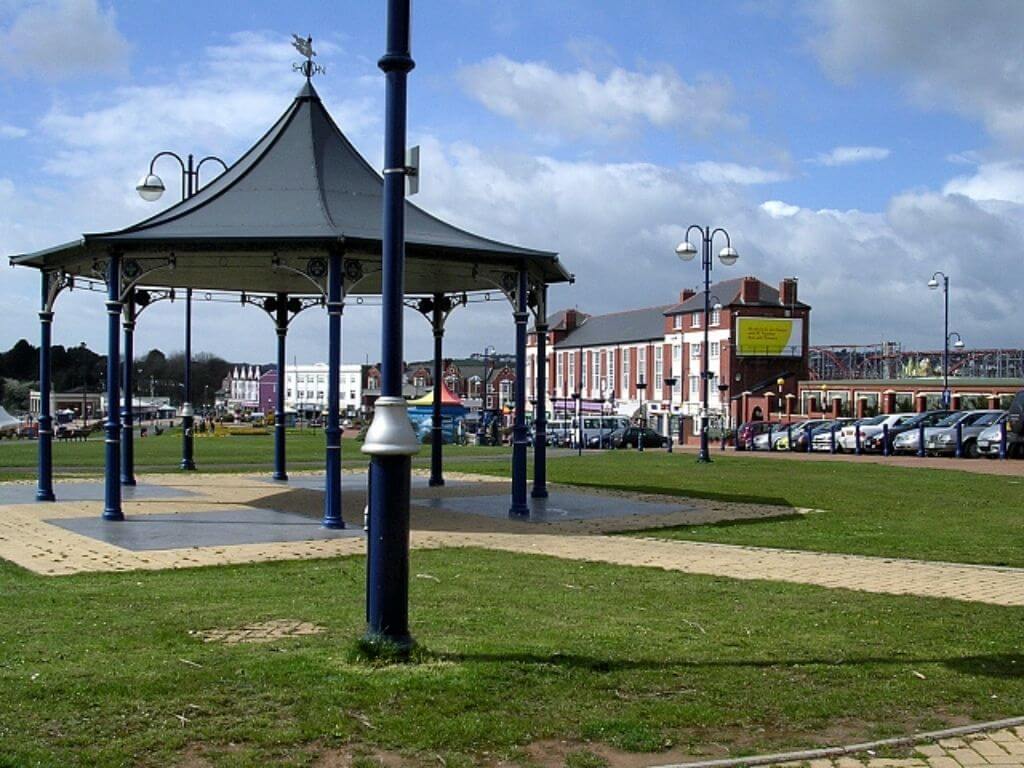 Tenby
Pembrokeshire is a region in the Southwest of Wales with plenty of rugged coastlines and countryside on offer. One of the best locations to visit for your Wales staycation in Pembrokeshire would be Tenby.
There are castle ruins for you to explore, lovely shops and great places to eat. But one of the biggest reasons to head to Tenby has to be because of the beach. Castle beach is one of the most popular locations in the area. You also have the harbour that offers another alternative.
During your stay in Tenby, you can enjoy traditional seaside activities, or you can choose to venture out a little and explore the countryside. Perfect for couples and families, it is a great location to explore. Visiting Tenby is sure to be a great location for the best family holiday in Wales filled with memories.
You can either choose to stay in Tenby itself, in a nearby caravan park, at the amazing Bluestone Resort, or a humble country cottage close to town.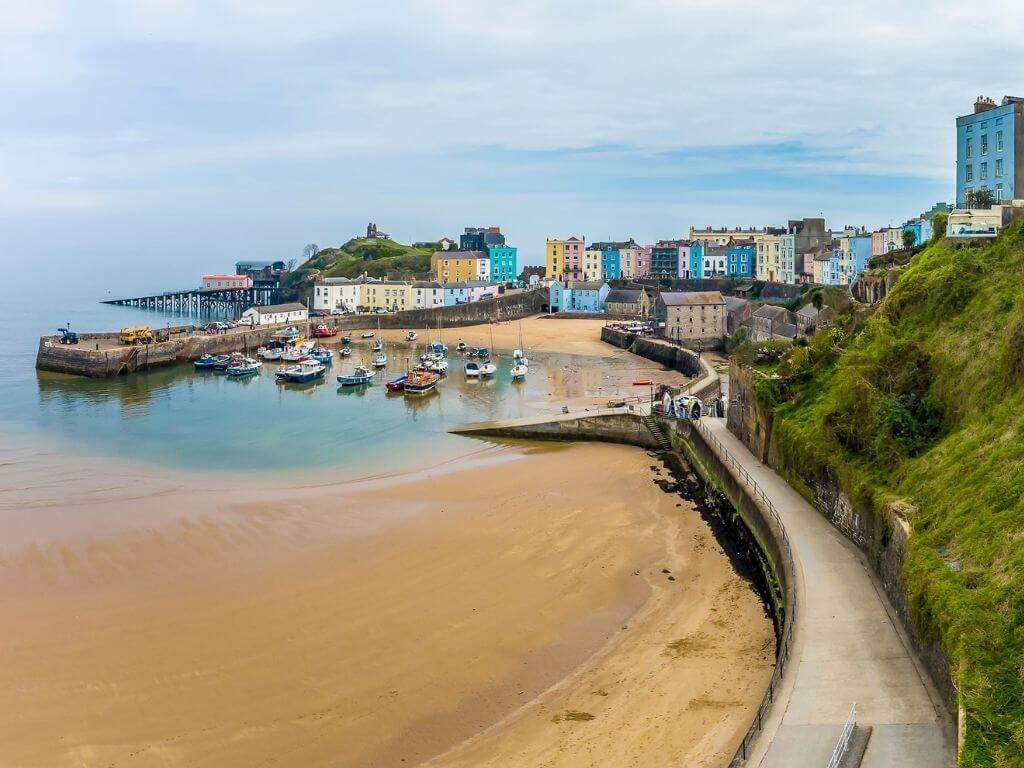 Newport
When you think of Newport, you likely think about the fact that it is a university town and not necessarily one of the top holiday locations in Wales. But hear me out. While it is true it is a university town, it is also a great spot for a staycation for both couples and families.
While you will find some excellent high street shops, Newport is also a great location for independents, both restaurants and shops, and they are making a name for themselves here.
Close to the city is a Roman fortress to see, there are plenty of parks and areas of beauty such as gardens, as well as river cruises and boat trips that you can experience along the River Usk.
Stay in the town centre or choose to stay just outside of it where you will find lots of options such as cottage rentals, campsites, caravan parks, and hotels.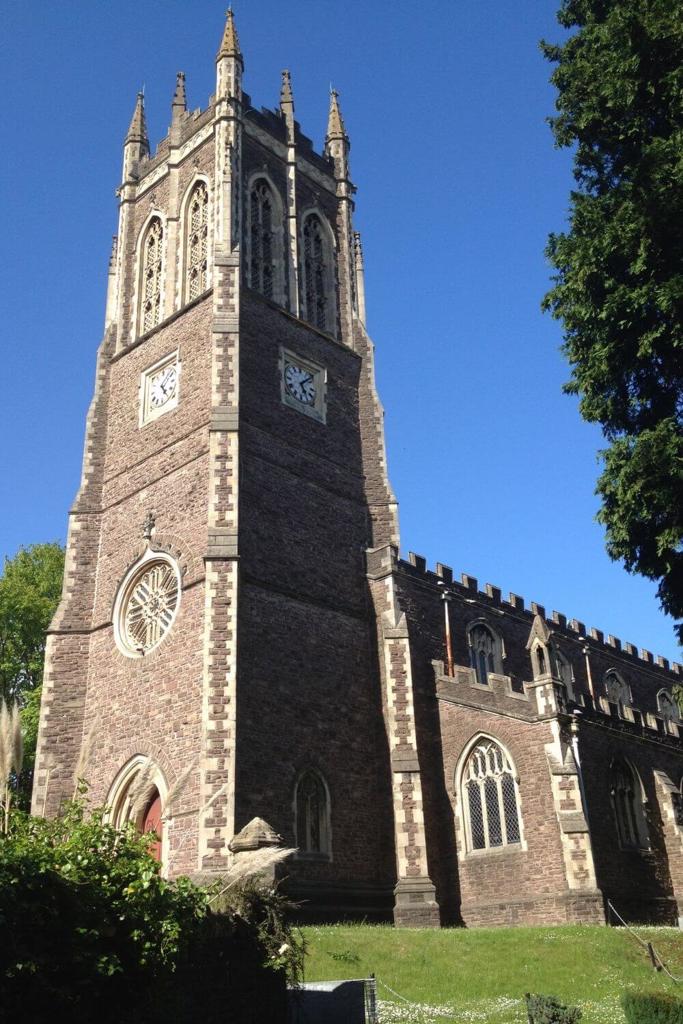 Brecon Beacons
If you enjoy being in the great outdoors and are looking for family holidays in Wales with activities, then there is one place in Wales that I highly recommend.
For staycations for outdoor loves who want more walking and hiking options from their holiday than anything else, then head to the mountain ranges that are the Brecon Beacons.
The national park is full of options and places to explore that will be suitable for all ages and abilities. A particular highlight is the Four Falls walk. This is a trail that will allow you to discover four waterfalls on the route and offers some of the most breathtaking scenery and views.
Another activity to try on your staycation in South Wales if you have a love for hiking is to tackle Pen-y-Fan, the highest peak in South Wales. Standing at an elevation of 886m, there are a few routes to take to scale this peak depending on your level of fitness. Make sure to get your picture at the summit.
The Brecon Beacons is also perfect if you want to camp or are doing a mini road trip with a campervan or caravan and looking for somewhere amazing to stop. It is the ideal place for anybody who loves to be out in the countryside.
Stay in designated campsites, of which there are a few, or look into a hotel in one of the towns on the edges of the National Park such as Abergavenny, Brecon, or our next location.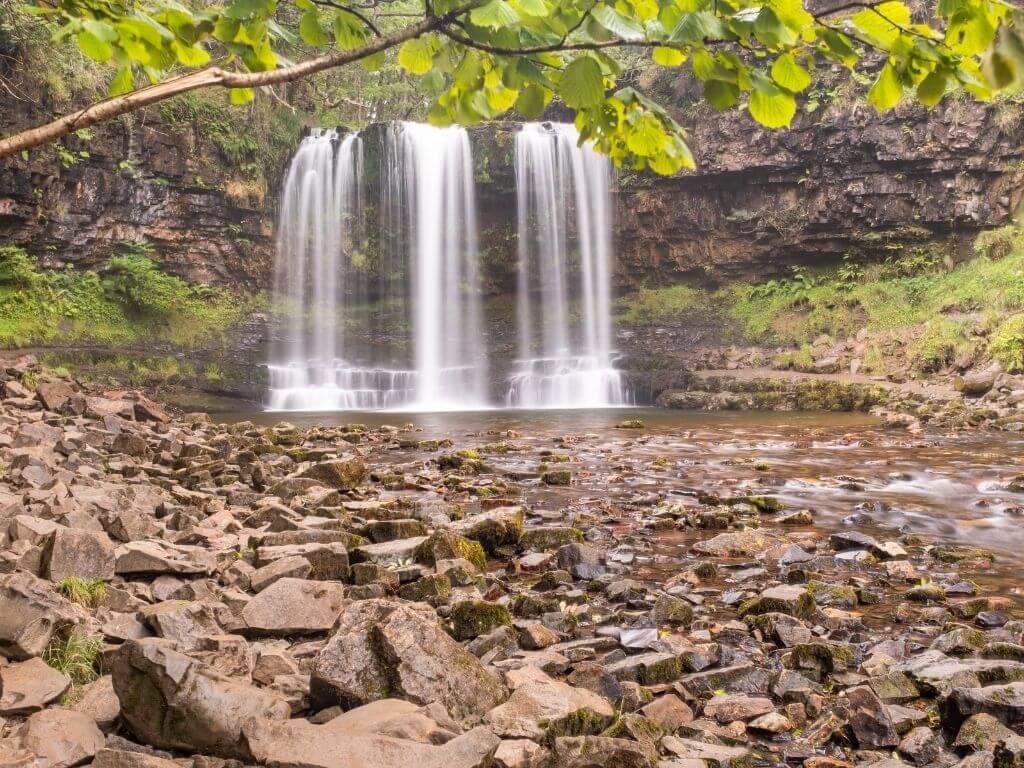 Llandeilo
If you have visited the Brecon Beacons or looking for a town that is close by, the Llandeilo could be the ideal location for your staycation.
It gives you a bit more do and options with things such as places to eat and be entertained, but it is also close by to the countryside and the national park of the Brecon Beacons. It is a more rural location than some of the other seaside towns we have mentioned, so a great option if you are looking for a quieter staycation with family or as a couple.
You can enjoy things like exploring the Beacons, visit ruined castles such as Carreg Cennen Castle, or simply taking in amazing views from places like the top of Llangadog mountain.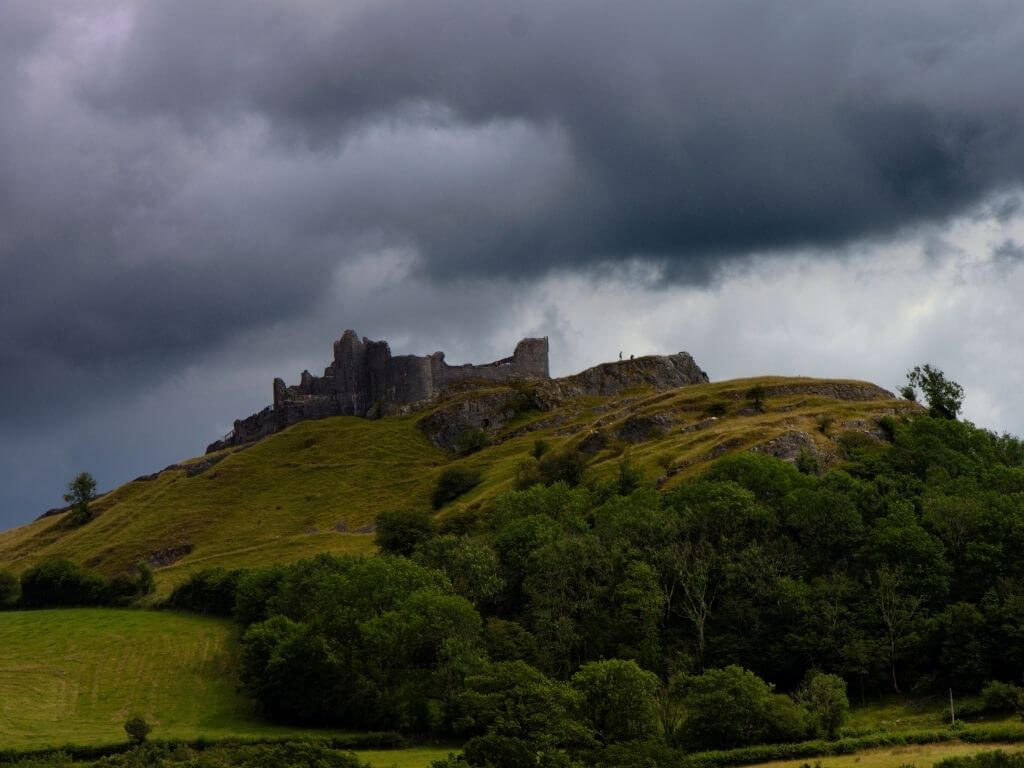 Swansea
Another city on the South coast of Wales is Swansea and a great option for your Wales staycation that can give you the busyness and vibes of the city while also being on the coast.
This is also a great location for anyone who loves history as there is a maritime history to the place which is well documented in the museums and galleries in the surrounding area, such as the National Waterfront Museum.
There is also a long sketch of the beach that gives you that feeling of a traditional seaside escape which leads to Mumbles, a great place for fish and chips or an ice cream and gateway to the Gower Peninsula, one of the most beautiful places in Wales.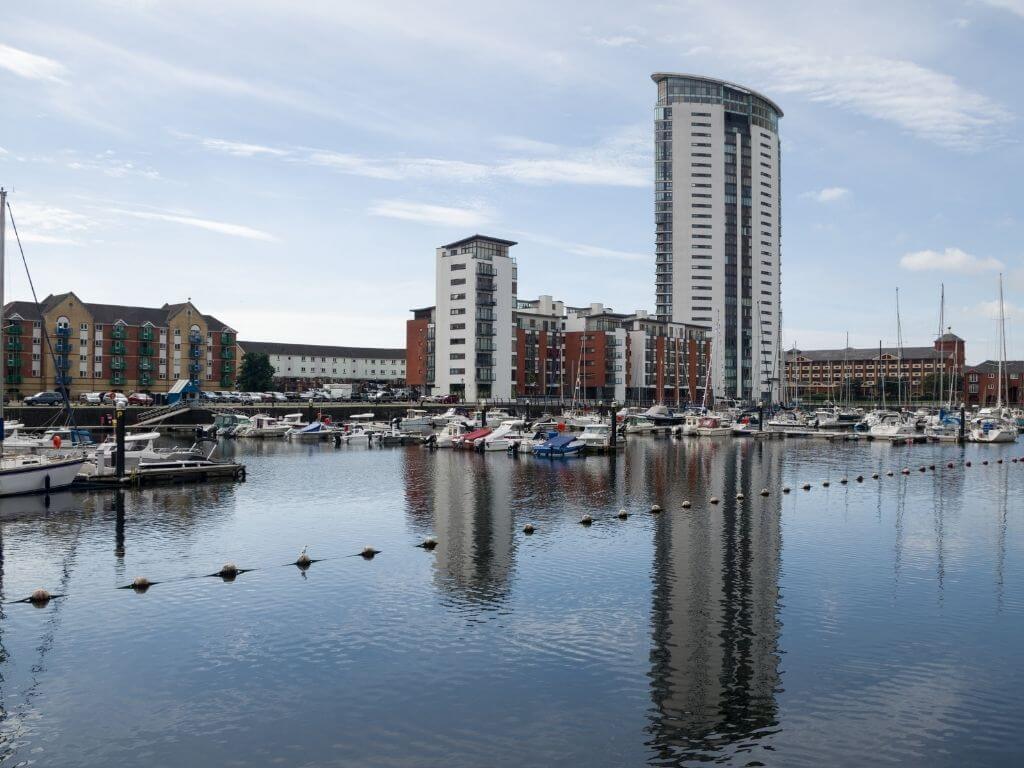 Hay-On-Wye
Finally, a market town inland is Hay-On-Wye which is often shortened to Hay. This is a quintessential and pretty town full of little winding streets ready for you to explore.
Hay is also known for the book festival that happens every year, so perfect for any reading enthusiast. Hay Castle is also worthy of a visit. There are little galleries to pop into, walks along the river, and more to enjoy in this small market town. So, if you are looking for a quiet market town for your next staycation in South Wales that sits on the border with England, choose Hay.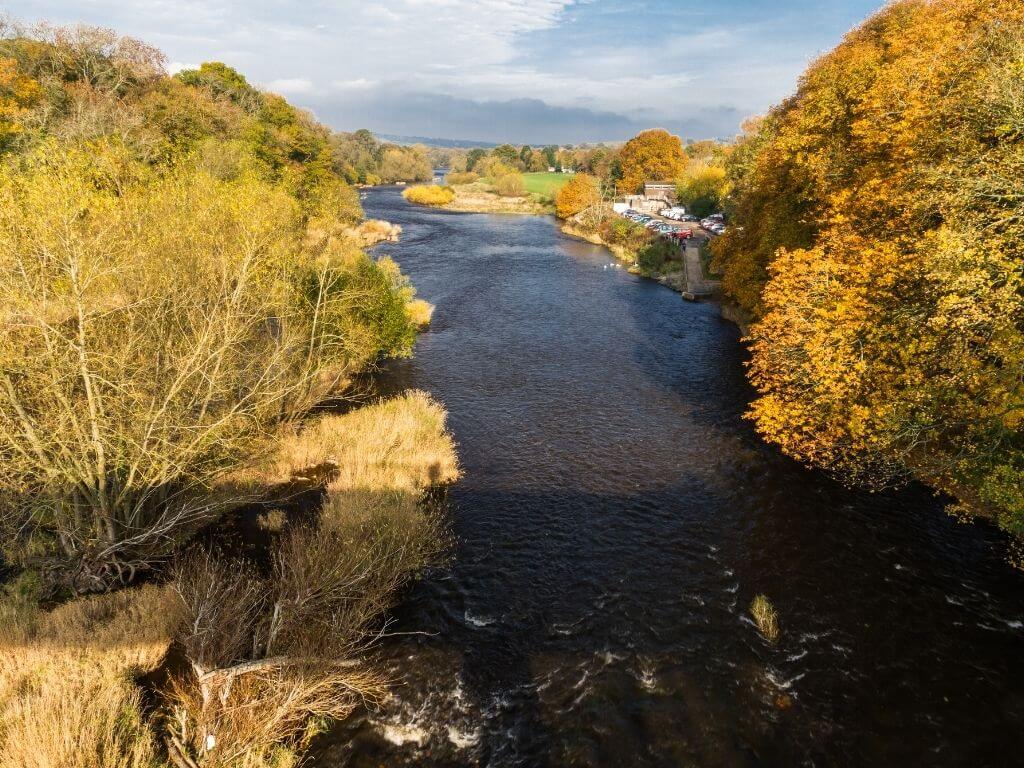 When it comes to holiday places in Wales for a staycation, there are plenty to choose from in South Wales. Whether you want to bustle of a city, a seaside town, or rolling hills and countryside, this list of staycation locations in South Wales has something for everyone and every family.