Road trips are just as popular as ever as, with staycations being many people's holiday of choice. If you are living in Wales or thinking of visiting, then check out these Wales road trip routes to consider for your visit to this part of the British Isles.
The UK has many different elements waiting for you to explore. There are so many incredible parts to it. Scotland, Wales, England, and Northern Ireland each have different and unique things to offer, so you will be spoiled for choice when exploring the different regions.
While we like the idea of a staycation and not having to jump on a plane, some people are still a little unsure about how to holiday in the UK. While you may plan on visiting one location as you would normally do when travelling abroad, a UK holiday gives you flexibility, and a road trip is a great way to make more of your time away.
It doesn't matter whether you are camping, hiring holiday homes along the way, or you have a campervan, a road trip is a great way to explore different regions and make more of your holiday. You can pack up the car, plan your route, and discover other parts of the UK that you may not have seen or experienced before.
But if you are new to this you may be wondering where to start.
Wales is one of the best areas to explore when it comes to staying in the UK. With so much to offer in terms of the countryside and coastal escapes, it really is a breath of fresh air on your doorstep. Taking a road trip could be a great way to see more of the place. So, with that in mind, here are some of the best mapped-out Wales road trip routes for you to explore this summer.
Pembrokeshire
Wales is a truly stunning location, and one of the best ways to see it is by road. It gives you the chance to stop at some of the most beautiful places, and some of which will not be too overrun with tourists, making them hidden beauty spots.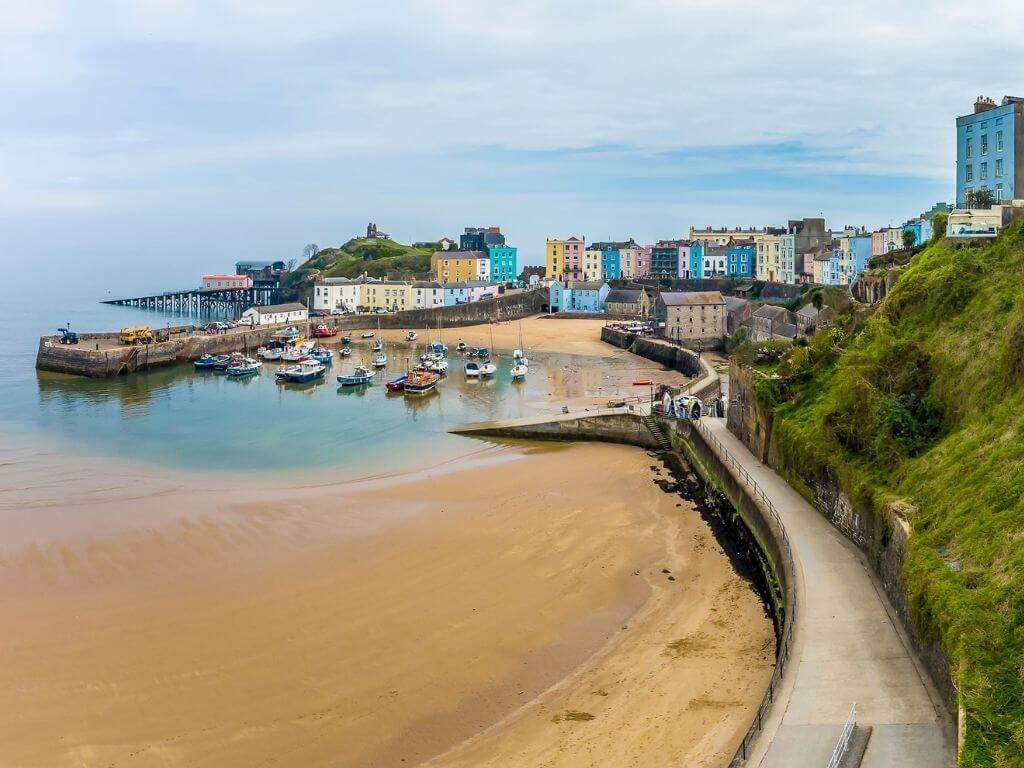 Pembrokeshire is a popular part of Wales for staycations, but there is much more to it than the popular Tenby. On a road trip through Pembrokeshire, you will be able to see places such as Skomer Island, Dinas Head, and Caldey Island. There are also some stunning beaches and beautiful drives connecting them with neighbouring villages and market towns.
There is plenty to explore here. You could possibly do this road trip in a few days, but if you give yourself a week with camping as your option for overnight stays, you will really get to see it and relax and enjoy this Welsh road trip. A highlight of Wales for sure.
Things to remember
Distance – over 100 miles, depending on where you go
Trip length – give yourself 5-7 days to really explore the destinations
Starting point – St David's
End point – Tenby
A wonderful chance to explore Pembrokeshire. With the beautiful beaches and scenic destinations, there is a lot to see and do. You can also take time to explore the Pembrokeshire Coast National Park.
The variety of North Wales
North Wales is such a familiar site for many, but there are so many incredible areas in the region that using a road trip to see them is a great way to have a holiday there.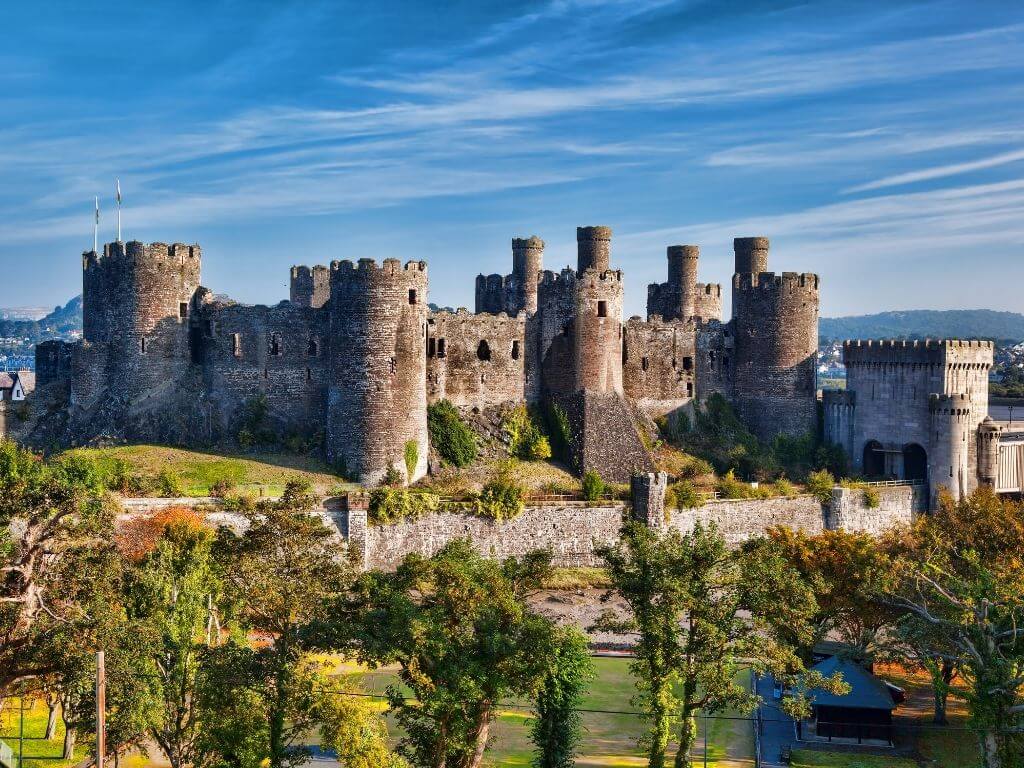 Starting your road trip in Conwy, you can head along the coast and pick up places such as Llandudno and Rhyl. Further on you will be able to head to Anglesey and even drive around the whole island if you wanted to see it, a must-see place is Benllech.
Heading back, you could go the same route or head inland and enjoy places like Snowdonia. There are so many fabulous locations that this could be tailored to suit your needs for as little or much time as you have to dedicate to it. A great Wales road trip route is to experience North Wales.
Things to remember
Distance – 100 -150 miles depending on your route
Trip length – 3-4 days to make the most of it
Starting point – Conwy
End point – Conwy
North Wales has always been a truly iconic spot for a staycation, and seeing a collection of the best in one go is a great way to do it.
The Coastal Way
If beaches are what you want, then beaches are what you will get with the coastal way. The Coastal Way is an epic road trip in Wales that runs the length of Cardigan Bay. This route will see you travel around 180 miles of coastal path on the west side of Wales. It will give you the opportunity to travel through popular coastal towns including St David's and Aberystwyth.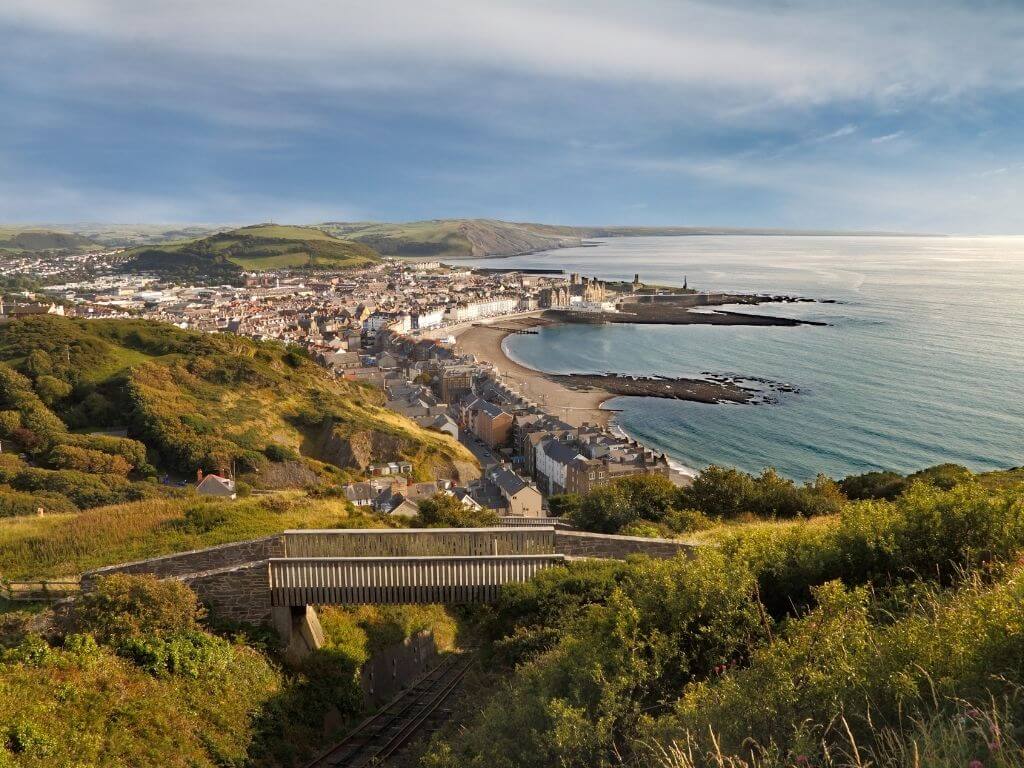 It will also give you the chance to explore some hidden bays and beauty spots that you may not have been aware of before, all of which provide the ideal opportunity to relax whilst overlooking St George's Channel and take in the views of the nearby mountains and lush countryside. The Coastal Way makes for an epic road trip in Wales.
Things to remember
Distance – 180 miles
Trip Length – 4-5 days
Starting point – Aberdaron
End point – St David's
Some of the best beaches can be found on this route. The hard part will be choosing which one to stop at and and explore.
Cambrian Way
Another great Wales road trip route is the Cambrian Way, a complete north-south journey along the mountainous spine of Wales. It is around 185 miles and gives you some of the spectacular views you might expect from Wales.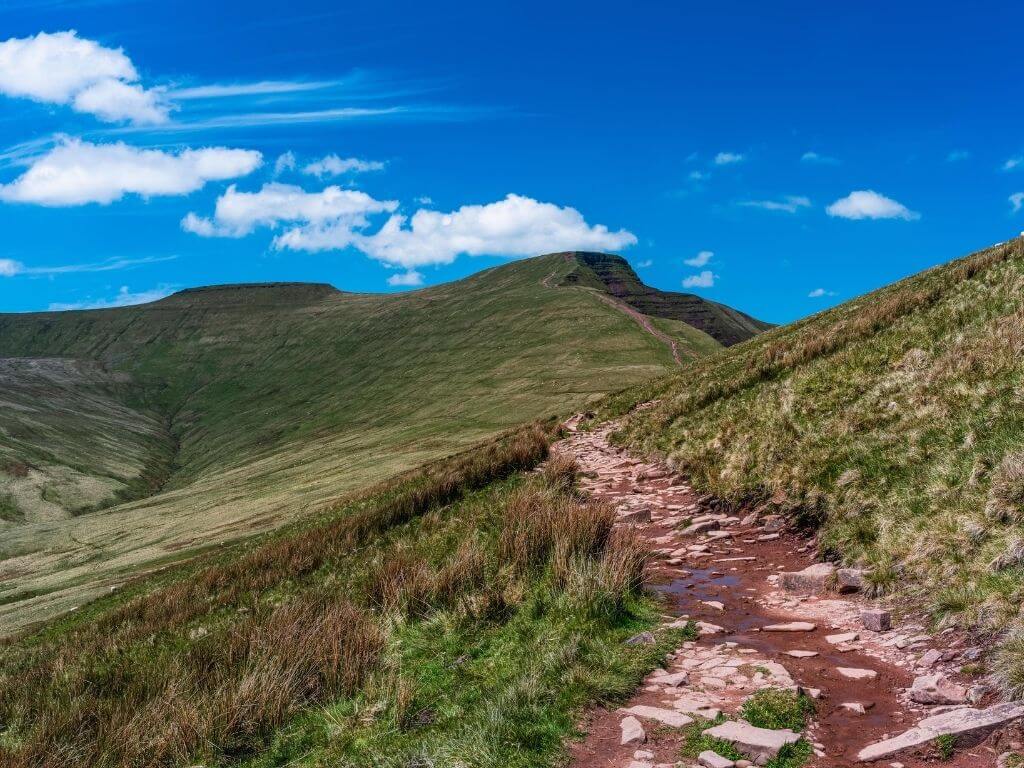 It winds through two National Parks, Snowdonia and the Brecon Beacons. It also showcases the big green spaces of the Cambrian Mountains in between. At the north end, you'll find the beautiful Llandudno. At the south is Cardiff, the bustling capital city of Wales. If you are looking for a complete Welsh road trip route, choose this one.
Things to remember
Distance – 287 miles
Trip length – 4-5 days
Starting point – Cardiff
End point – Conwy
A chance to take in two national parks and some of the most picturesque countryside views.
So, there you have it, some of the best Welsh road trip routes to embark on this summer. Do not feel like you have to stick to a route that has been created for you. Deciding on your own start destination and end destination means you could plot your own Welsh road trip. Using a map, you will be able to do some research and find some incredible places to view. Hopefully, this has inspired you to get out on the open road and explore Wales a little more.